Cybersecurity Training for Teenagers
The National Crime Agency (NCA) and Cyber Security Challenge UK have come together to provide teenagers access to their online cyber skills platform CyberLand for free during the coming months.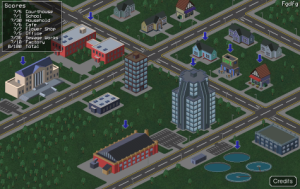 What is CyberLand?
CyberLand is a series of 16 fun, interactive online games that help teachers and after school club leaders introduce key concepts in cybersecurity. The perfect Friday afternoon or end of term activity – or a rewarding break in an IT lesson – CyberLand is suitable for all ages and levels of technical ability.
By working their way through CyberLand's immersive activities, physical games and practical challenges, students will:
learn about key cyber concepts such as the use of firewalls, public wifi and phishing emails

understand how to stay safe online
discover some of the key roles in the cybersecurity industry and how different individuals work together to protect our systems from attack
strengthen the skills they'll need for a career in tech or information security
Visit CyberLand: cybergamesuk.com