Published date: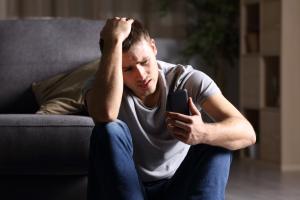 The NI Cyber Security Centre have launched an advertising campaign to raise awareness of 'smishing' and the actions you can take to keep yourself and your mobile phone secure.
Smishing is when cyber criminals send fraudulent SMS text messages hoping to convince the recipient to click on a link, reply to the text or phone a number. The result can be that personal/financial details are unwittingly revealed or money is stolen. These fraudulent SMS text messages will often appear to be from official sources, like banks, the government or health services.
The smishing campaign focuses on keeping yourself and your mobile safe with S.M.S.
Secure yourself and your mobile with our five practical steps
Be wary of clicking on unknown or suspicious links
Ask yourself if the offer seems too good to be true
Don't respond to unknown or suspicious mobile numbers
Banks and reputable institutions won't request personal info by text. If in doubt, call them and check
Don't forget: S.M.S.
Maintain vigilance for smishing attacks
Send suspicious texts to 7726