Published date: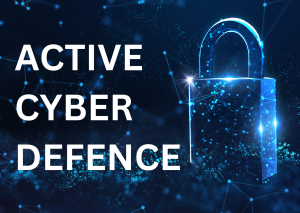 The National Cyber Security Centre (NCSC) has launched its sixth annual report on Active Cyber Defence.
Small businesses constitute 99% of the UK's business ecosystem and are hence indispensable to national prosperity. In recognition of this, the ACD programme and its services aim to help protect these businesses from the harms caused by cyber attacks. The appetite for more knowledge and support with cyber security is evident, with a 39% increase in signups to the ACD services in 2022.
The new report provides insights into the key findings and important trends identified through the ACD programme. These include:
A record-breaking 7.1m suspicious emails and websites reported to authorities in 2022 – equivalent to one every five seconds.

Phishing scams remain the most prevalent attack hosted in the UK, though the amount of global phishing campaigns hosted in the UK has declined.

It took less than 6 hours on average for the NCSC to remove reported malicious URLs from the internet.
ACDs services, such as Check Your Cyber Security, Email Security Check and Early Warning, are completely free and are designed to make cyber security more accessible for small businesses.

The report is now available on the NCSC website, as well as more information on the ACD programme.