Published date: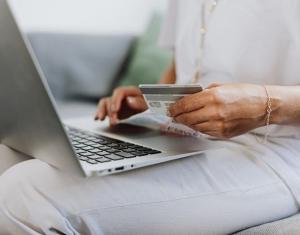 More of us are shopping online than ever before, and at this time of year there are lots of bargains to be found. But while you might be looking forward to an online spending spree on Black Friday (25 November) and Cyber Monday (28 November),  cyber criminals and fraudsters are getting ready to take advantage of shoppers.
Sales are starting earlier than ever so use these tips to start shopping online securely.
Use familiar and trusted websites
When shopping online, stick to websites you know.  If in doubt, read reviews on sites like Feefo and TrustPilot and do some research into the retailer's credibility before committing to a purchase. 
Before you click on a link to a website, check that the link is taking you to a recognisable web address. If you're using a desktop device or a laptop, you can do this by hovering over the link with your pointer and the full address will be shown in the bottom left of your browser.
Ensure that once you have clicked, the address bar stays the same and you aren't redirected to an unknown website. 
Check the website's security
Look for a padlock icon in the address bar at the top of your browser and that the website address starts with "https" not just "http". These two things can of course be spoofed (copied) by criminals, but it will normally give you a good indication that you have a secure connection to the website. The padlock does not guarantee the website itself is safe. You could have a secure connection to a fake website.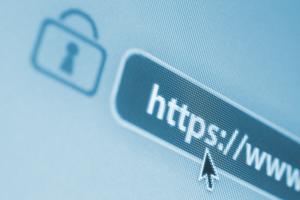 Only provide the minimum of information
Most online retailers only need basic details like your name, payment and a delivery address to complete a purchase. Don't add extra information if you don't feel comfortable. The less data you share online, the better. 
Think about your payment method
Use a credit card instead of a debit card. It will offer greater protection against fraud because it's not linked to your primary bank account. If you don't have a credit card, use online payment providers like PayPal, Google Pay or Apple Pay for online payments.  Never transfer funds using e-banking directly into another account. Legitimate retailers will only use recognised, secure payment methods. Check your bank statements regularly to keep track of transactions.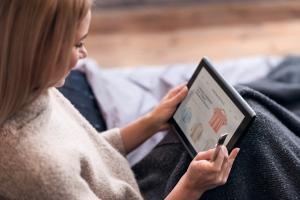 Keep your online accounts secure
Always use a secure password when registering for or accessing an online shopping account. Don't use the same password for multiple websites.  A simple way to create a secure password is to use three random words. If you have lots of accounts, you could use an Internet browser to save them, or use a password manager.
Make sure your device is up to date
Old devices and out of date software can be an open door for cyber criminals to install malware (malicious software). You should enable automatic updates for the operating system and apps on your device, whether it's a Microsoft Windows PC, an Android smartphone or an Apple iPhone. 
Only use a shared computer if you have to
If you're using a shared computer, don't store passwords in the web browser and remember to log out of all accounts once you are finished. 
Be careful using public Wi-Fi
Public Wi-Fi is unsecured as you have no control over who has access to it. Consider using a VPN (Virtual Private Network) which encrypts your transactions or better still, consider using your mobile Internet - it is much safer because it is not open to others.
Be cautious of your surroundings
If you're using your phone or tablet in public, check that that there is nobody watching you type in credentials such as usernames, passwords or card details. Be careful when giving details verbally on your phone that you cannot be overheard - this is especially important for credit card details.
Check that emails, calls and messages are legitimate
Cyber criminals and fraudsters will try and imitate legitimate companies in order steal your money and personal details.  Never reveal personal or financial information to anyone or any website you have any concerns about.  Think before you click on a link or download attachments.
Beware of unbelievable bargains 
If you find something for sale at a much lower price than other retailers, it's likely to be fake – if it looks too good to be true, it probably is!
What to do if things go wrong
If you think your card has been used fraudulently let your bank know straight away so they can stop any further use of it.
You can forward suspicious or concerning emails to report@phishing.gov.uk for further investigation.
If you receive a text message that you think looks suspicious, forward it to SPAM - 7726.
If you suspect you've been targeted by a scam you can report it to Action Fraud on 0300 123 2040, or use their online reporting tool.
If you have suffered financial loss report it as soon as possible to PSNI or Action Fraud.
Find out more about how to shop online securely