Published date: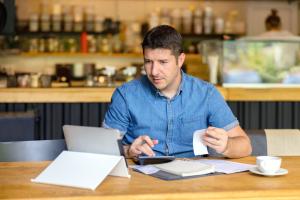 Cyber incidents such as account compromises, malware attacks and phishing, are being experienced by businesses of all sizes across Northern Ireland. As part of their support for the SME sector, the National Cyber Security Centre (NCSC) have relaunched their popular, easy to follow guides for small businesses.
The 'Small Business Guide' highlighting 'accessible and actionable steps businesses can take which have little to no cost' is available in handy PDF format for you to download for free. The guide can be used as a tool to check that your business is secure in five key areas that are easy to understand. Following the advice in this guide will significantly increase your protection from the most common types of cybercrime.
To complement the revamped Small Business Guide, the NCSC has also relaunched their handy Small Business Actions Guide to use, as well as a detailed Small Business Recovery Guide. These guides will help you to make effective planning decisions around the cyber risks your business may face, as well as information on what to do if things go wrong. 
Further help and guidance on making your business more cyber resilient can be found on the NCSC's Small Business info page.