Published date: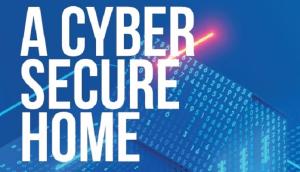 The NI Cyber Security Centre has launched a new guide for all citizens in Northern Ireland to help protect themselves against cyber threats.
The Secure Your Home pocket guide has been developed by the NI Cyber Security Centre and provides citizens with tips and advice on how to protect them and their families from the most common forms of cyber attack. It is complemented by a comprehensive information hub with more detailed information around cyber safety tips for the home.  
This guide, which can be used with National Cyber Security Centre's Cyber Aware Action Plan will help Citizens identify potential IT security weaknesses. 
The 'Secure Your Home' Pocket Guide and information hub can be accessed at www.nicybersecuritycentre.gov.uk/home-security