Published date: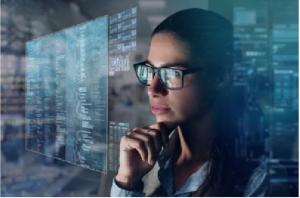 ! Don't miss out on this great opportunity !
Apply before 6pm on 19 August 2022
This is a new programme delivered by Empowering You and in association with techUK, Cabinet Office and the Northern Ireland Cyber Security Centre and is set to be launched this Autumn in Northern Ireland.
This is a unique leadership programme for women in cyber security and resilience. The aim is to build a collaborative and powerful community of emerging women leaders in cyber security roles across all industry sectors. It is delivered over 3 months from September-November 2022. 
Empowering Women to Lead Cyber Security is designed to enable the transition of aspirational and early-mid career executives and managers into confident, capable and motivated leaders. A key element of this programme will be a team project designed to make a positive difference to the pace and success of cyber security and resilience in Northern Ireland, for both the economy and society.
This is a free programme, but selection will take place based on applications.
Full details of the programme and application process can be found at the following link; https://www.empowering-you.co.uk/ew-lead-cyber-northern-ireland
Applications are now open and the deadline to apply is 6pm, 19th August 2022.
More details; https://www.linkedin.com/posts/chris-woodcock-89377a6_womenintech-womenincyber-activity-6942478017550069760-Y2JT?utm_source=linkedin_share&utm_medium=android_app