Published date: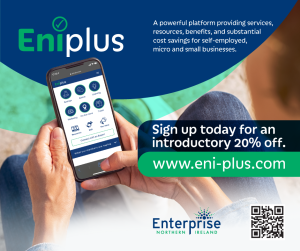 Business owners in Northern Ireland can now access cyber security advice and guidance through an app created by Enterprise NI.
The NI Cyber Security Centre (NICSC) is one of 30 organisations whose services can be accessed on the new Eniplus app.
The app is aimed at small businesses throughout Northern Ireland. Once registered on the app, the business owner can choose which services they require.
NICSC's offering is focused on advice and guidance on all aspects of cyber security, such as device security, common cyber threats, and how to prevent cyber attacks, as well as useful resources and articles.
Find out more
Sign up to be part of the Eniplus app
Watch a short promotional video about the Eniplus app